Public Consultation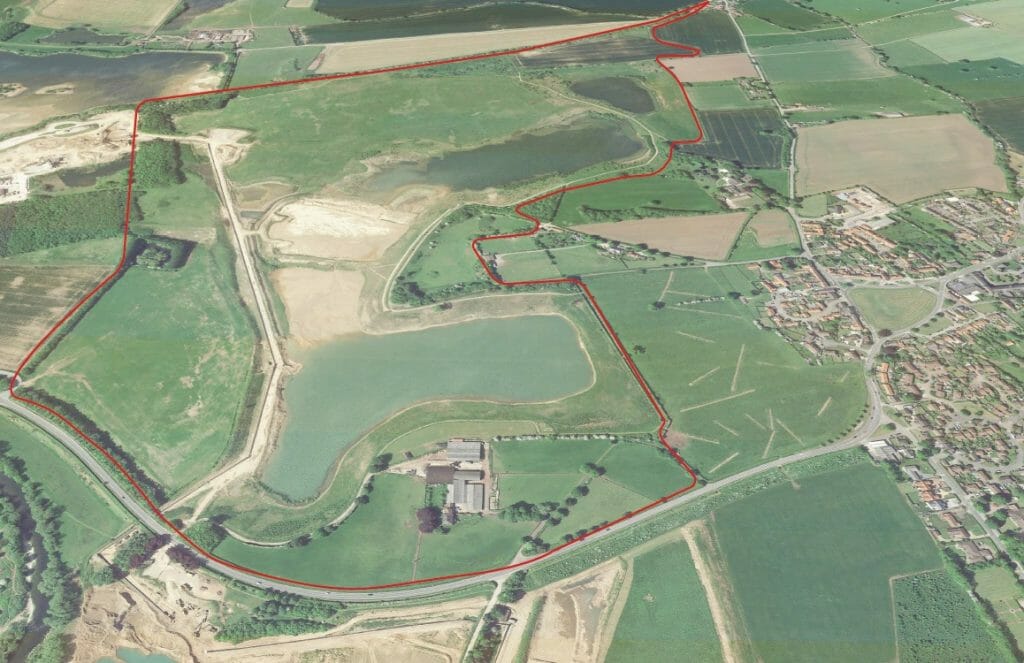 Tancred Gravel Ltd are preparing a planning application for a high-end tourism and recreation development that integrates retirement living with shared services and facilities at the former Tarmac Quarry site.  The proposals would bring substantial social, environmental and economic benefits to the District.  New job creation alongside direct and indirect spend in the local economy would be significant.
The proposals seek to maximise the opportunity presented by the site's unique character of lakes, undulating countryside, and walkways to create a sustainable and inclusive community of holiday and retirement homes.
The Applicant's ambition is to design a place where users feel comfortable and relaxed in a rural environment with opportunities to enjoy nature, open space, landscape, and recreation. A high standard of design will be set with sustainability principles embodied in the concept, including sustainable transport, energy efficiency, biodiversity, habitat creation and management.
A public exhibition was held on Wednesday 20th July 2022 at The Scorton Institute, where residents were invited to view more information and provide feedback.
Any residents wishing to provide further comments may do so using the contact methods at the bottom of this page. Please provide your comments not later than 3rd August 2022. This will give the design team time to review the feedback received before progressing with the design process and the preparation of a planning application.
The following information was displayed at the public exhibition.
Information Boards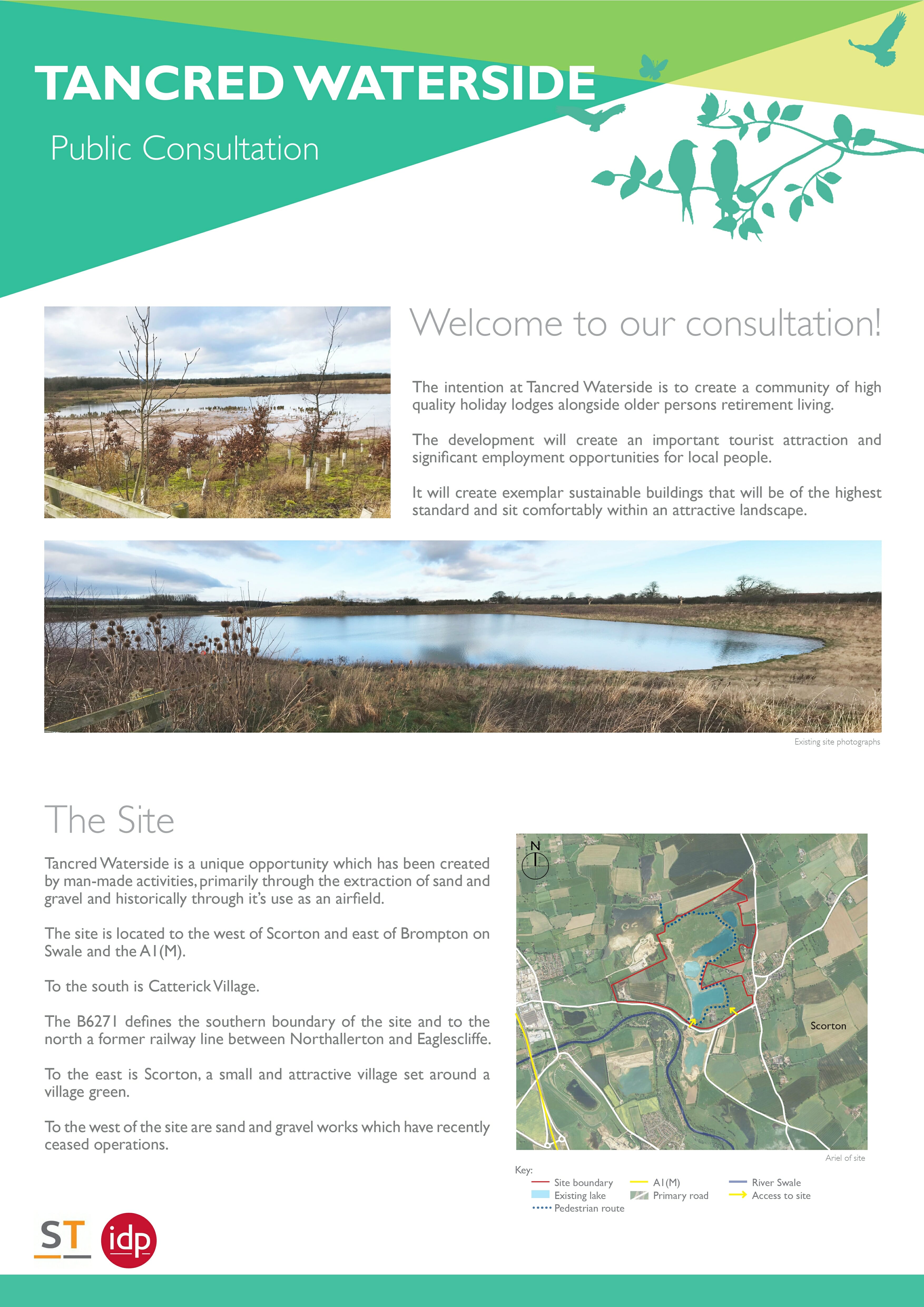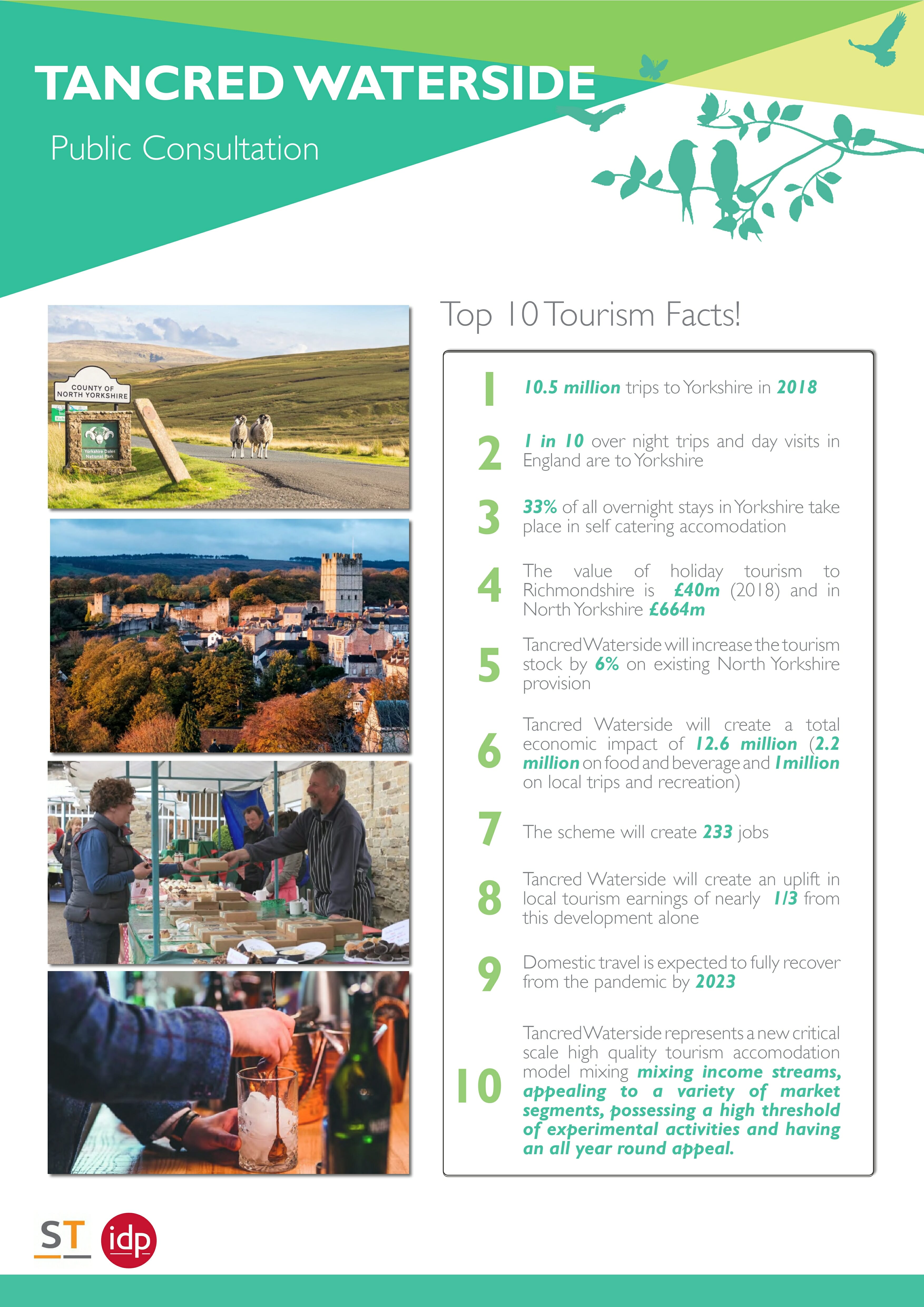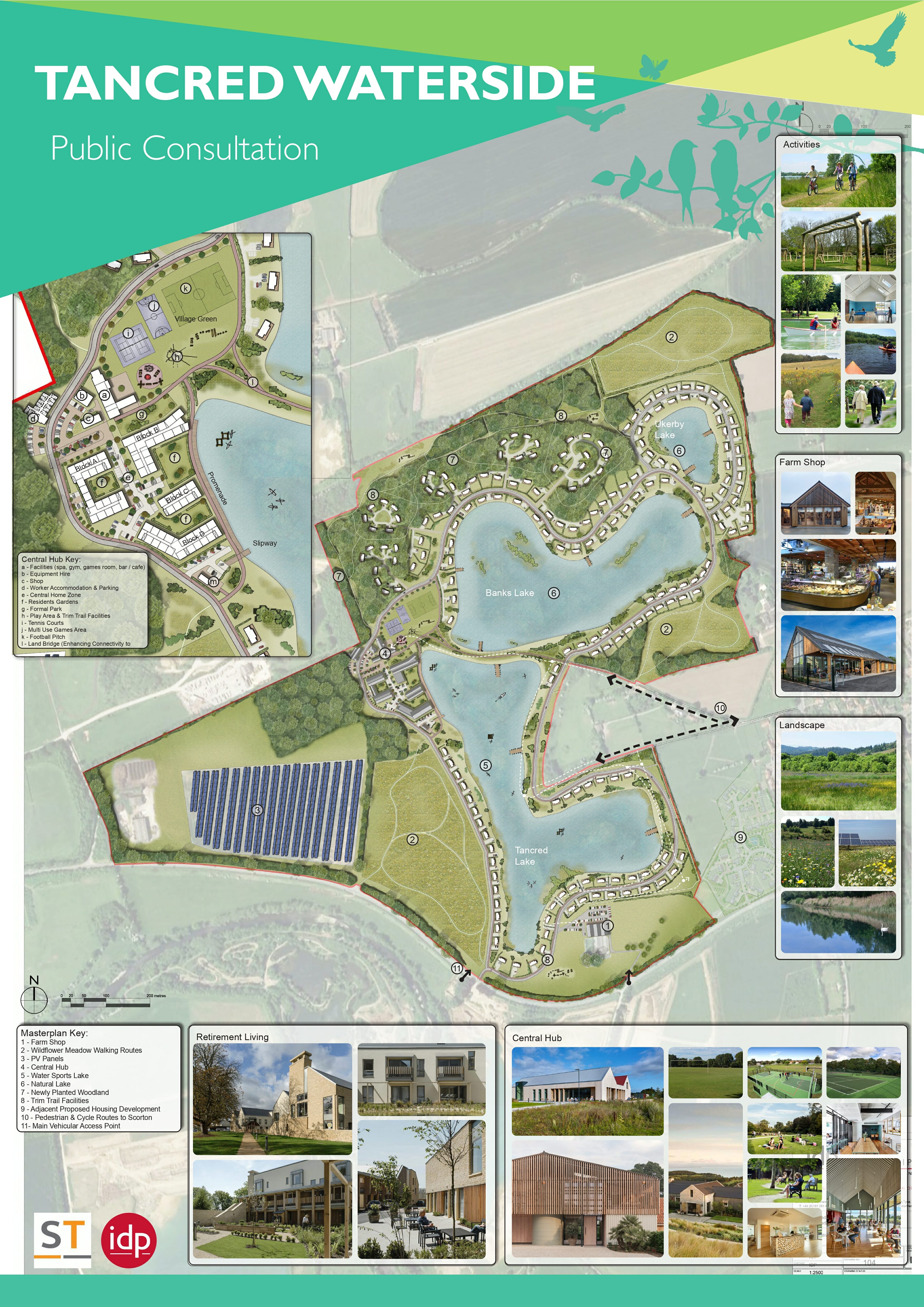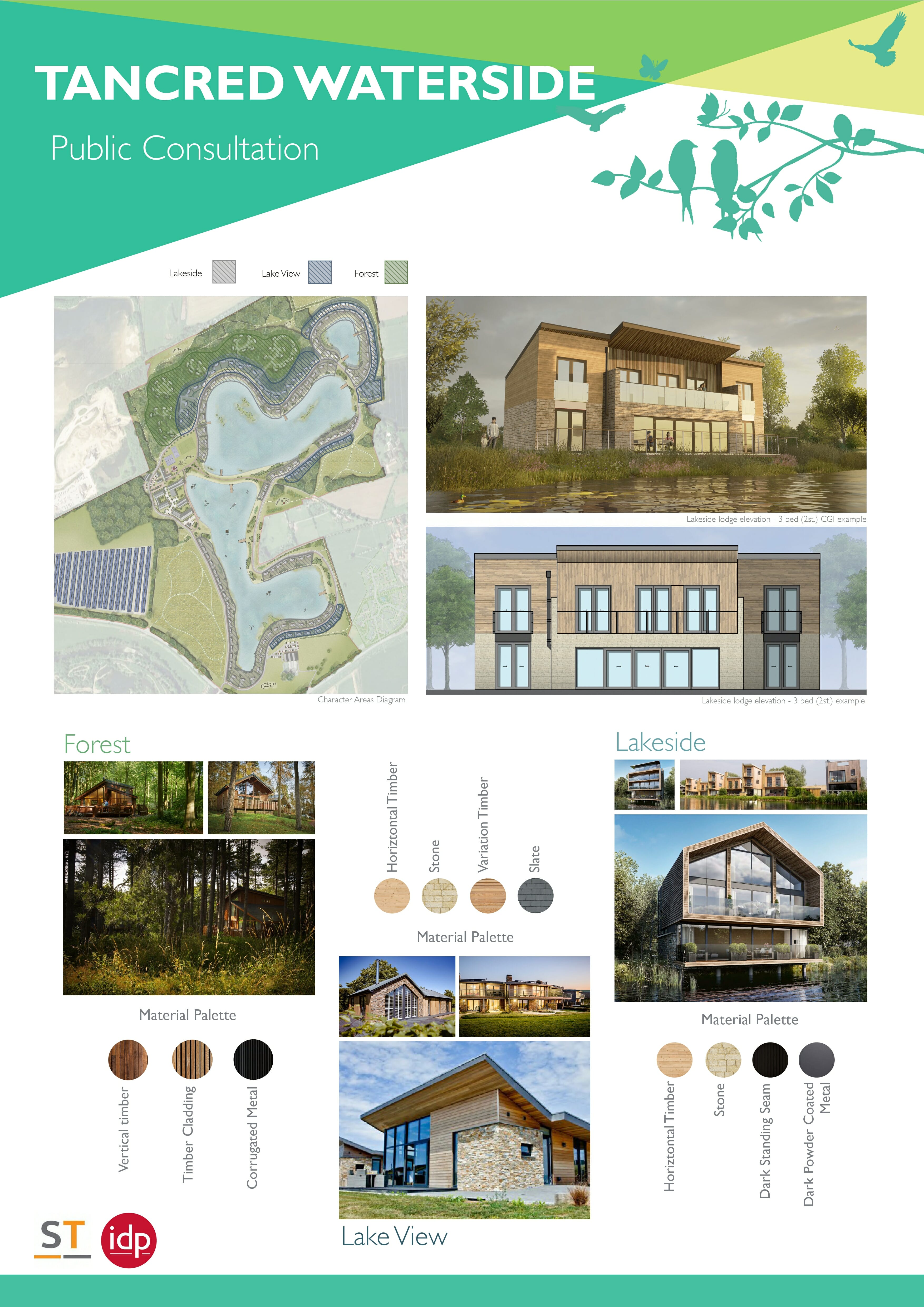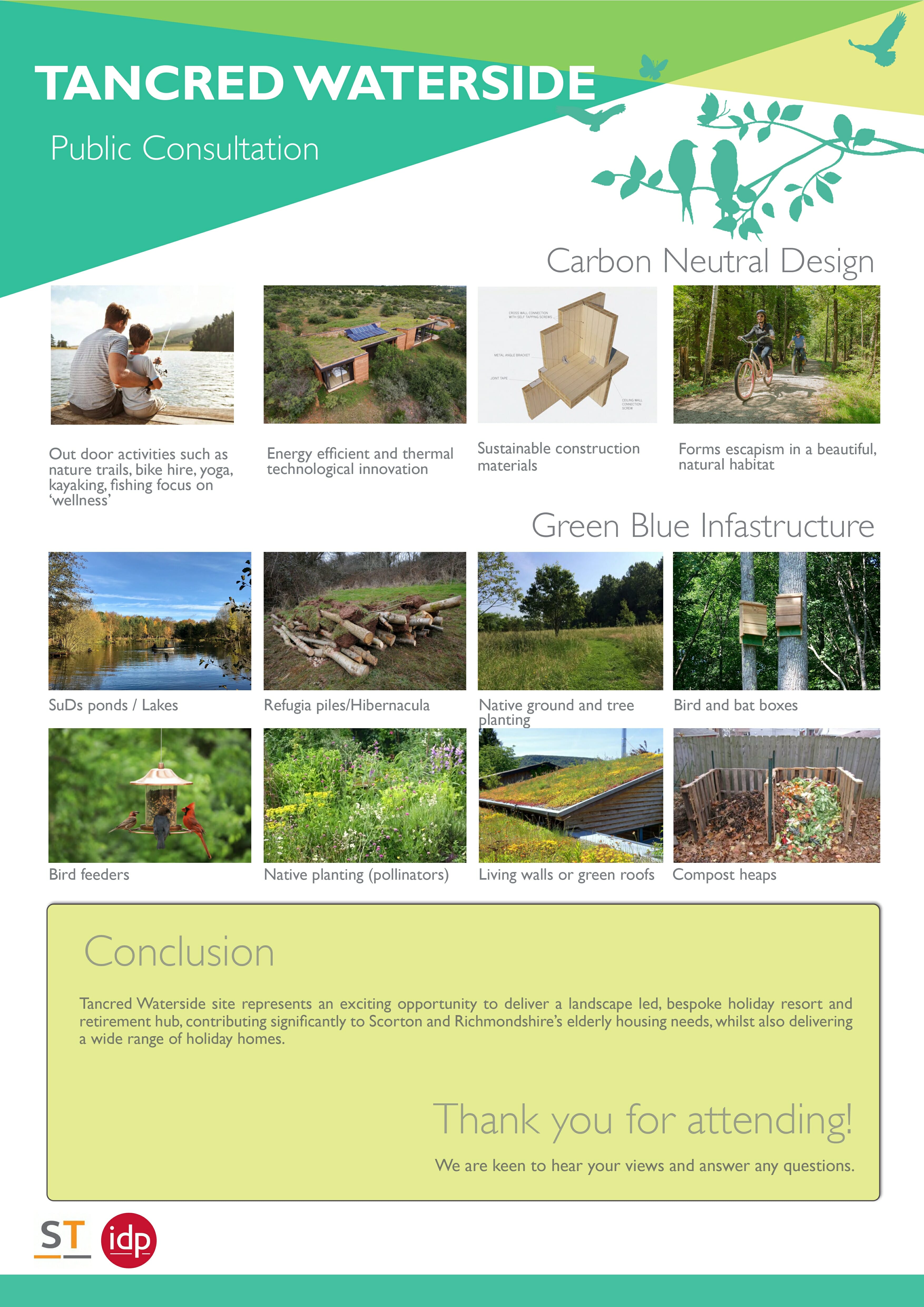 Getting in Touch
We would welcome your comments on the proposals not later than 3rd August 2022.
You can contact us by sending an email to comments@saddingtontaylor.co.uk or by writing to us at:
Saddington Taylor,
Ashburn House,
84 Grange Road,
Darlington,
DL1 5NP.
What Happens Next?
Comments will be reviewed in conjunction with the design team and a 'Consultation Statement' will be submitted alongside the planning application. The Consultation Statement will summarise the comments received and provide details of any design changes made in response to the public consultation. It will also aim to address residents' queries where possible. Following the receipt of a planning application, Richmondshire District Council will carry out its own consultation exercise.
Data Protection
By responding to this consultation you agree that we can use your comments in the preparation and submission of a planning application. Unfortunately, we cannot accept anonymous comments but we will not publish your personal details or disclose them to any third party.