Public Consultation
Summary
Following the successful completion of Nidderdale Hill View, Loxley Homes is proposing to build 16 dwellings on land adjacent to the south. Nidderdale Hill View was Phase I of Harrogate District Local Plan Housing Commitment Site ref. DR13. The proposed development would represent Phase II. The Harrogate District Local Plan can be viewed here.
Together, the two phases of development are named Village Mews.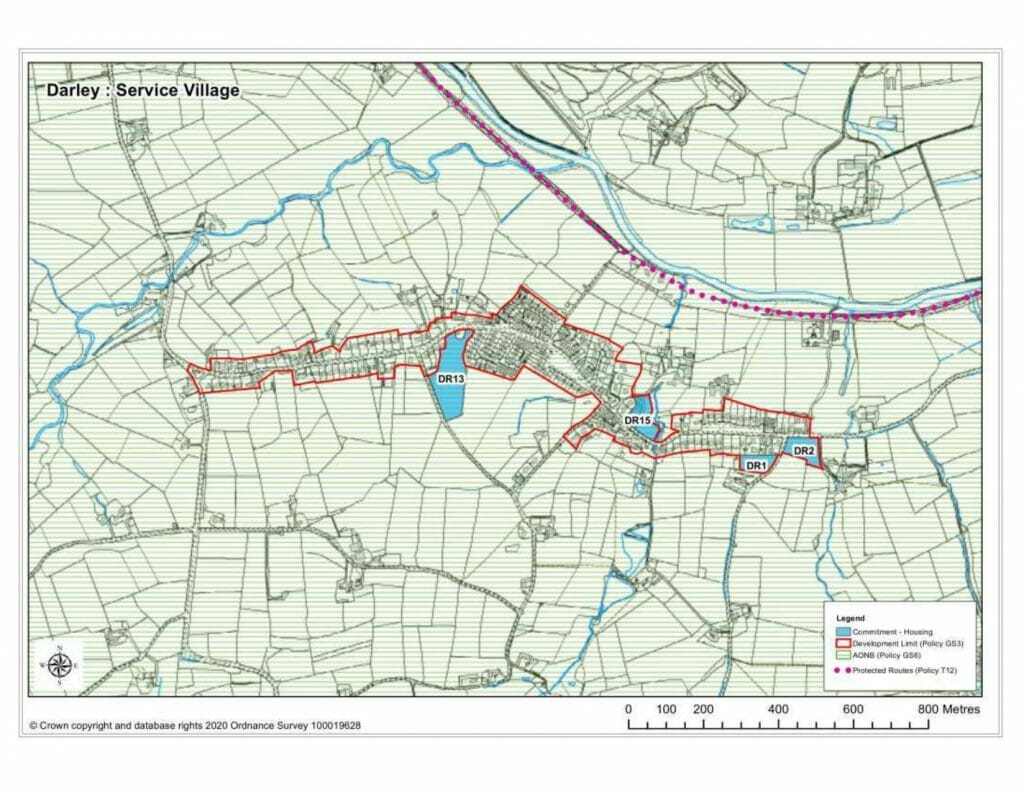 The Proposals
Loxley Homes is preparing a full planning application for the construction of 16 dwellings on land adjacent to the south of Nidderdale Hill View and to the east of Walker Lane. The proposed Site Plan shows that if approved, the development would comprise a mixture of detached and semi-detached properties arranged in a cul-de-sac, accessible via Walker Lane.
As with Nidderdale Hill View, the development is being designed to provide a high standard of modern living while also being sympathetic to the character of Darley and the wider local area. Internally, the dwellings would benefit from a modern layout, gas central heating, insulation, double glazing, modern appliances and a contemporary finish. Externally, the appearance of the dwellings would be characterised by stone facades and heritage style windows. Each would be set within a generous curtilage encompassing a front garden, rear garden, and off-street parking. Some dwellings would also have a garage.
Have Your Say
The project is currently undergoing detailed design ahead of a planning application being submitted, and Loxley Homes would like to hear the views of local people.
Interested parties are invited to review this information and provide comments no later than 6th June 2021 using the contact form at the bottom of this page. We would welcome comments on all aspects of the proposed development, such as the principle of a residential development in this location, the proposed layout, external appearance, scale, access, landscaping etc.
Comments received before the deadline will be discussed with the design team in order to determine whether any design changes are required in response to the public consultation exercise. A Consultation Statement will also be prepared and submitted alongside the planning application in order to summarise the comments received, highlight any design changes made in response to the consultation, and to provide greater clarity regarding any queries or concerns raised by respondents.
Please provide your comments below or alternatively send an email to info@saddingtontaylor.co.uk with the name of the project.
By responding to this consultation you agree that we can use your comments in the preparation of a future planning application. Unfortunately, we cannot accept anonymous comments but we will not publish your details or disclose them to any third-party.
THIS PUBLIC CONSULTATION HAS NOW CLOSED.