Public Consultation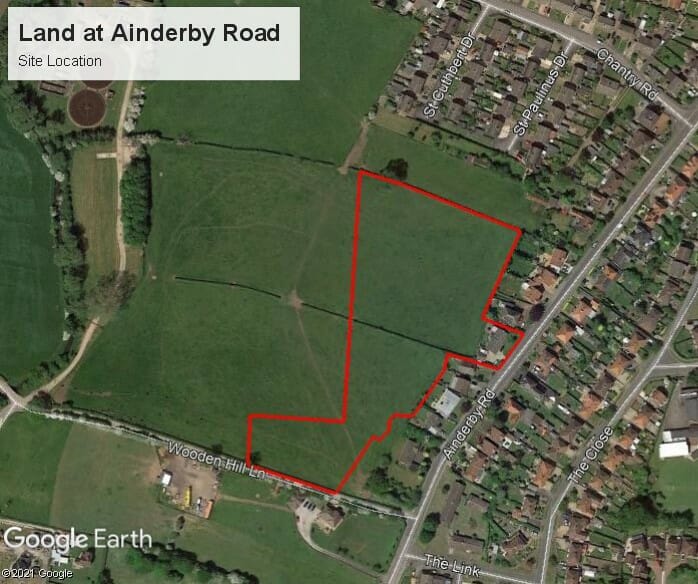 The Proposed Development
Mulberry Homes Yorkshire is preparing a full planning application for the construction of 52 dwellings on land to the west of Ainderby Road and to the north of Wooden Hill Lane. The development will comprise a mixture of 2, 3, and 4 bedroom homes, a number of which will be delivered as affordable housing in collaboration with Broadacres Housing Association. Broadacres is a not-for-profit housing association based in Northallerton which aims "to be the best rural housing association in the country". It manages a significant stock of affordable housing within Hambleton and beyond.
The project is currently undergoing detailed design ahead of a planning application being submitted, and the design team would like to hear the views of local people. To this end, a suite of information is provided below, including:
The proposed layout of the development.
Images of proposed dwellings.
Modelled images of how the development may look when completed.
A summary of how the proposed designs are informed by and respond to existing architecture in the vicinity of the site.
Have Your Say
Interested parties are invited to review this information and provide comments no later than 11th April 2021 using the contact form at the bottom of this page. We would welcome comments on all aspects of the proposed development, such as the principle of a residential development in this location, the proposed layout, external appearance, scale, access, landscaping etc.
Comments received before the deadline will be discussed with the design team in order to determine whether any design changes are required in response to the public consultation exercise. A Consultation Statement will also be prepared and submitted alongside the planning application in order to summarise the comments received, highlight any design changes made in response to the consultation, and to provide greater clarity regarding any queries or concerns raised by respondents.
Documents
Voice Your Opinion
Please provide your comments below or alternatively send an email to info@saddingtontaylor.co.uk with the name of the project.
By responding to this consultation you agree that we can use your comments in the preparation of a future planning application. Unfortunately, we cannot accept confidential comments but we will not disclose your contact details or address to any third-party.
THIS PUBLIC CONSULTATION HAS NOW CLOSED.