Public Consultation: Have Your Say
Saddington Taylor are preparing a reserved matters planning application on behalf of Loxley Homes for the construction of 20 dwellings on land to the South of Prospect Cottages, which relates an outline planning permission granted in October 2015.
"Reserved matters" are those aspects of a proposed development which an applicant can choose to seek approval for at outline application stage or 'reserve' for later determination. In this instance all matters were reserved at outline stage and Loxley Homes will soon seek approval for details relating to access, scale, layout, external appearance and landscaping .
The proposed development would deliver a mix of market and affordable homes including bungalows and two-storey dwellings. Access would be taken from Prospect Cottages, whilst existing landscape features would be retained along the site's eastern and western boundaries. The overarching vision is to build high-quality homes that complement local character, creating an attractive place to live.
The proposed development would bring about direct and indirect benefits to the local economy through construction, employment, increased tax revenue and support to local community facilities. Local businesses would also benefit from additional spend in the local economy by new residents. From a social perspective, the proposed layout includes two bungalows which would appeal to downsizers and other sections of the community in need of single-level accommodation, whilst the local primary school roll would be supported by new families.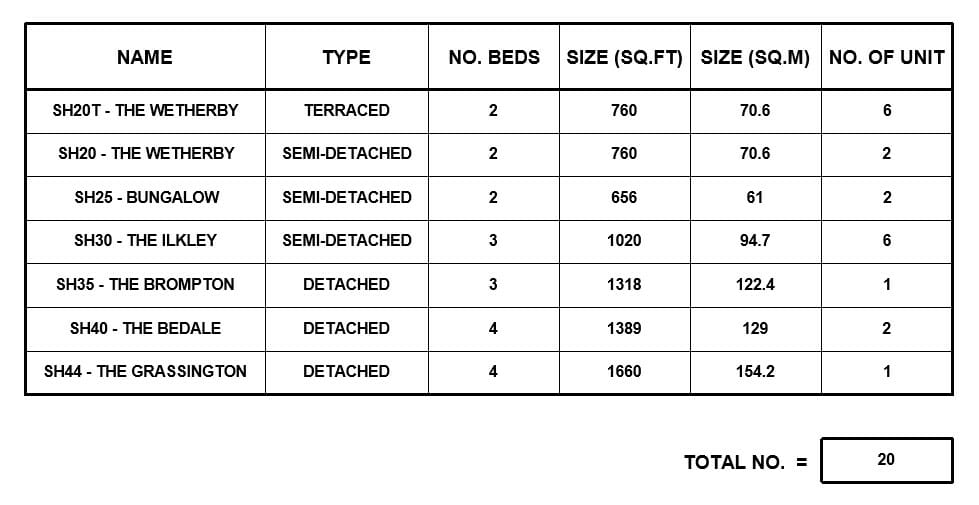 Detailed floor plans and elevation plans available.
Relevant Matters
The site already has outline planning permission for 20 dwellings. The principle of development has already been accepted and, therefore, your comments should focus on matters relating to access, scale, layout, external appearance and landscaping.
When should I provide my comments?
Please provide your comments on the draft proposals by Friday 31 August 2018. This will allow sufficient time for us to consider your comments before finalising the planning application.
What Happens Next?
All representations received will be carefully considered. A 'Statement of Community Involvement' will be submitted with the planning application which provides details of all comments received and explain any design changes made in response to public consultation. Following the receipt of a planning application, Hambleton District Council will carry out its own consultation exercise.
Data Protection
By responding to this consultation you agree that we can use your comments in the preparation and submission of a reserved matters planning application. Unfortunately, we cannot accept confidential comments but we will not disclose your contact details or address to a third-party or store this information on a database.
Voice Your Opinion
Please provide your comments below or alternatively send an email to info@saddingtontaylor.co.uk with the name of the project.
Additional Documentation
Floor Plans and Elevation Plans